FOOTAGE WANTED!
GET FULL REFUND ON YOUR MOTOHORN™
RECORD US MOTOHORN™ FOOTAGE
REQUIREMENTS:
1080p (FHD) or 4K video
Well lit/nice background area
Clean vehicle and visible MotoHorn™
Proper installation (no zip ties)
Clear and stable image in landscape mode (recorded horizontally, video width is greater than height).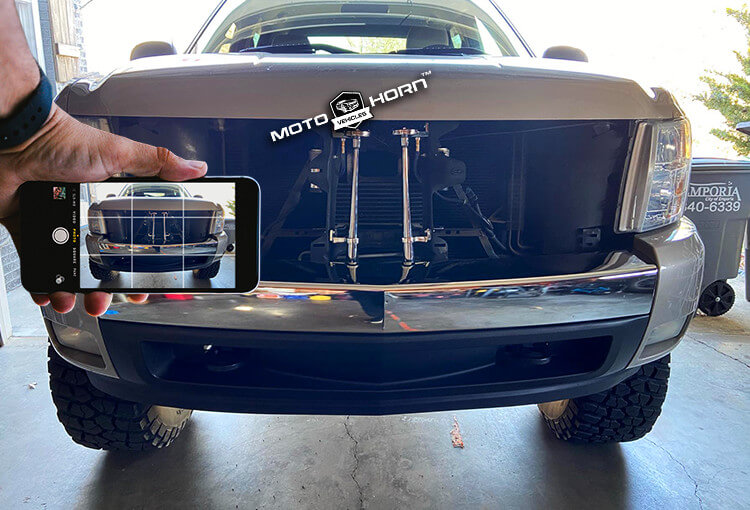 CLIPS WE ARE LOOKING FOR
RECORD US 2 OF THESE:
1. Two minutes of MotoHorn™ footage.
Be creative and record us some clips on your own preference, a total of 2 minutes of footage. For example: recording the horn at different angles, slowly moving towards the MotoHorn™, different camera movements, showcasing the whole truck/car horn setup, etc.
2. MotoHorn™ bolting clip.
We recommend first installing the horn(s) and then recording this footage. Put your phone/camera on a stable surface, facing you and your vehicle at an angle where you don't block the camera. Make a continuous shot — record bolting the trumpet and compressor back to your pickup truck or car.
3. MotoHorn™ recommendation clip.
Make a clip where you stand in front of your vehicle and hold the MotoHorn™ box (logos seen), then simply recommend and mention our brand.
4. MotoHorn™ before and after demonstration clip.
Try to fit your vehicle fully to the video with visible stock horn and demonstrate your stock horn. Do the same after MotoHorn™ has been installed on your pickup truck or car. Make sure your MotoHorn(s)™ can be seen in the clip. If the horns can't be seen because of the installation location, show MotoHorn™ branded boxes instead.
HOW TO CLAIM YOUR REFUND ON YOUR MOTOHORN™
SEND US THE FOOTAGE:
Go to: https://transfer.pcloud.com/
Click: Click here to add files
Enter receivers and senders info with a message. Send the files to: support@motohorn.com
Click: Send files
We will then send you a full refund for the MotoHorn(s)™ seen in your clips.
WE ALSO OFFER 50% REFUND
OR

1X EXTRA MOTOHORN™ FOR JUST 1 CLIP
© 2022 MotoHorn™. All rights reserved.