We focus on developing new innovative horn systems for motorcycles, cars, pickup trucks and other vehicles. Our MotoHorn™ brand is a registered trademark in the United States and we aim to change the horn standard by offering loud horn systems that outperform the old designs.
MotoHorn™ is our most up-to-date release and we are always improving it further. As of right now, our horn design is the only upgradable and universal horn system on the market that works on almost all vehicles (supports all 12V systems). It allows you to add new extra horn sets at any given time, making future upgrades possible with ease. This wide range of use makes our horn kits the perfect upgrade from the factory horn units to a much louder horn setup — while keeping the original stock horn intact. MotoHorn™ is currently also the only trumpet air compressor horn system that can be installed on motorcycles. It is up to 3 times as loud as most standard motorcycle horns, making riding safer and giving everyone some additional reaction time in traffic.

Our company aims to keep our horn prices competitive and we allow you to choose your own setup. With MotoHorn™ you can select your desired trumpet count and build the system you like — with an option to always add more horns later. Each of our horns come with their own compressor and all of them can be installed under the same button — you can activate them simultaneously and even use your stock horn at the same time. For example, 5 MotoHorns™ on a pickup truck would be cheaper, more energy efficient, and would take less space than any other standard air tank system, while offering similar loudness that is also usable in real life situations.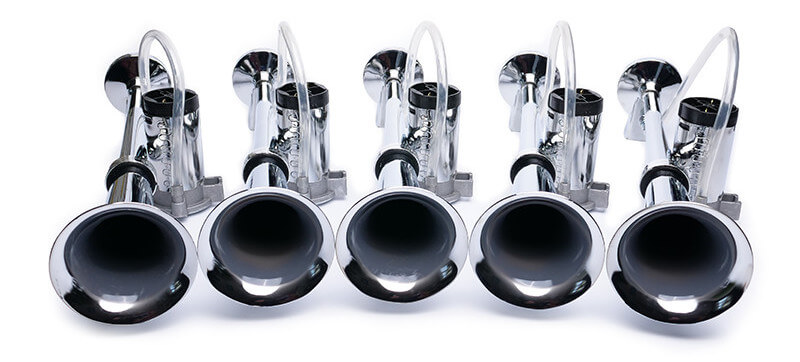 You can expect a lot from the MotoHorn team:
We understand the importance of getting it right the first time, this is why we consistently test our horns to ensure you only receive the best quality. You can also count on us for our expertise and responsiveness, our company offers:
Customer support that answers to all emails within 24 hours
Tracking numbers on all orders
Automatic emails with order status and shipping updates
Carefully selected shipping methods that are free with fast local delivery
To make things even more sure, all our packages are covered and have a 30 day delivery guarantee, even though our average delivery time is just 10 days. Our team will not disappoint anyone and we will always make sure that the customer receives their package. If there is anything wrong with your item, simply email us and we will do everything in our power to make it right for you.
If you have any questions at all, feel free to contact us — we will answer your request within 24 hours.
With the help of MotoHorn™, our aim is to make riding and driving safer so that ever journey ends as intended. A happy customer is part of our business and hopefully we will continue the ride together, with you as our customer.
-MotoHorn's Team.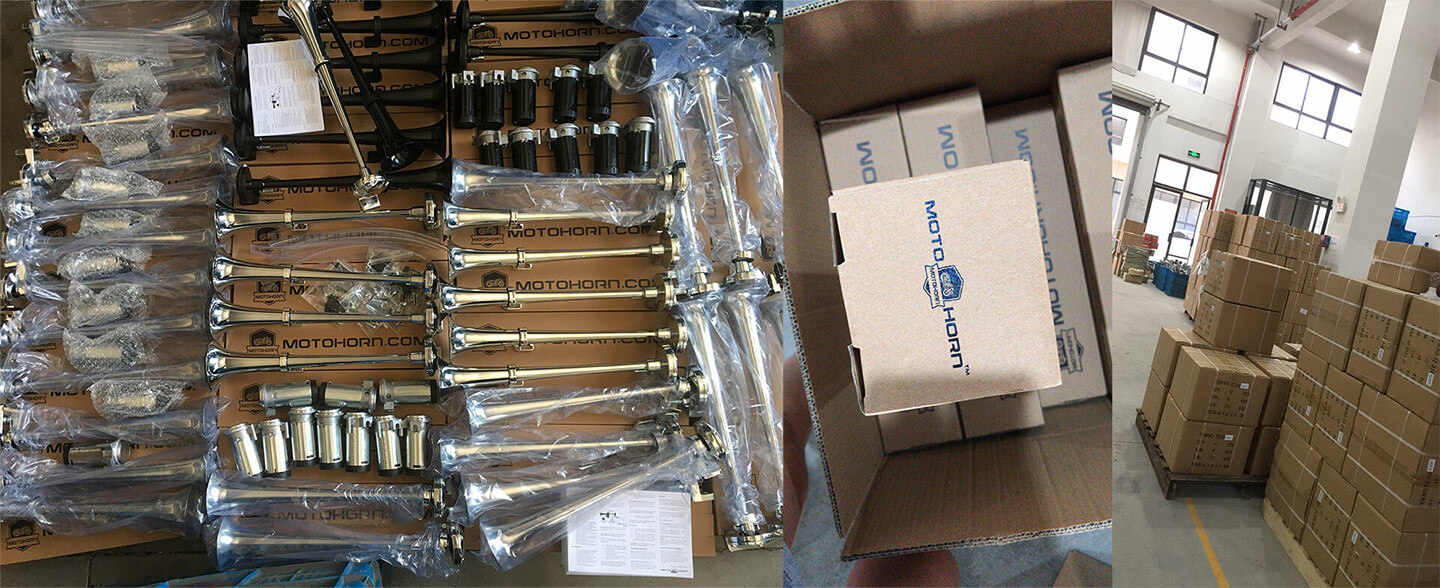 © MotoHorn