14 AWG Wire
18 AWG Wire
Relay with fuse
User manual
Heat shrinkable crimp terminal connectors (5 extra)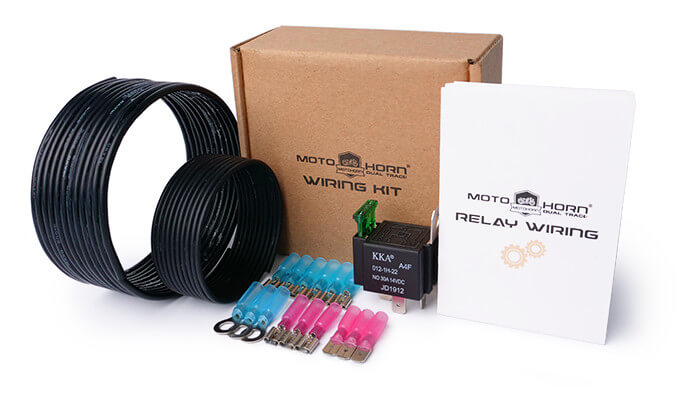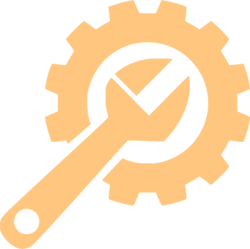 This relay wiring method works on all 12V systems

Follow this user manual.
Power off your motorcycle before the installation.
Wire connectors are heat shrinkable, do not use open flame near your bike.
Keep the wires away from parts that produce a lot of heat.
Follow STEP 2 for relay wiring.
TIP: Keep your old horn connected to its wires and use this relay kit for triple tones.
If you follow the next steps, no mechanical or electrical knowledge is required


Dual Track brackets can be rotated 360 degrees and are double layered.
Split brackets into 2 or 4 separate brackets for secure mounting.
You can install both 400/500 Hz horns together or separately to any available bolt. The horn center bolt can be also used for mounting.
Front frame bar area.
Direct stock horn replacement.
Behind the HD cowbell covers.
Next to the stock horn, using its bolt.
Separately to any bolt, eg. fuel tank bolts.
Rear end of the motorcycle — common on sport bikes.

14 AWG WIRE IS THICKER WIRE
18 AWG WIRE IS THINNER WIRE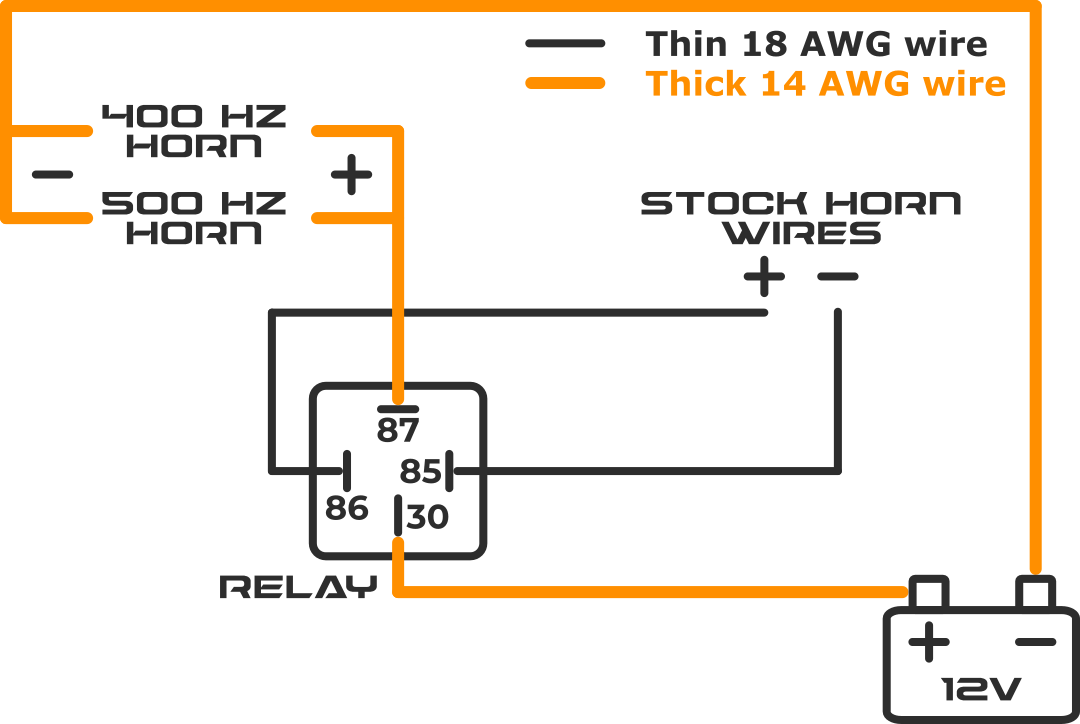 We recommend keeping the relay closer to the battery. For example: underneath the saddle. Your relay pins have numbers.
Use 18 AWG wire and red connectors:
Connect pin 85 and 86 to your stock horn wires.
The positive and negative can be switched up on these pins.
Your relay is now operational.
Use 14 AWG wire and blue connectors:
Connect pin 30 to your battery positive.
Connect pin 87 to both dual horns, using 1 pin on each horn. You can use Y-split wire at the end split.
Connect remaining Dual Track pins (2) to the battery negative.
Positive and negative terminals are not marked, Dual Track works both ways. The relay has a built-in fuse, make sure it is seated properly.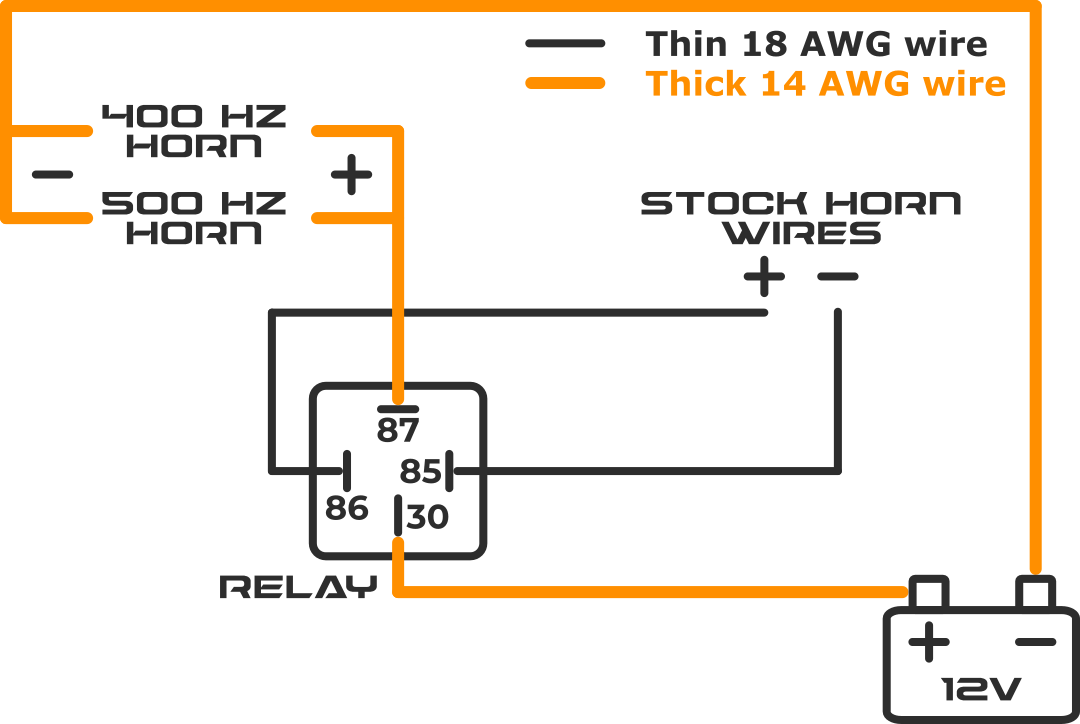 Congratulations! Your Dual Track is ready to use!



Want to get rewards and help us grow?
Get money back on your order with free horn(s), learn more by visiting the campaign:
Sneak peek to the campaign:
Different looking footage that looks good and grabs attention.
At least 3 completely different clips.
By sending us videos, you are helping our brand grow faster — this is why the rewards are so great!