MotoHorn trumpet air horn
MotoHorn 12V compressor
Mounting plate
Air line
Relay with 30A fuse
User manual
Wire connectors (5 extra)
12 & 18 AWG Wire
Bolts and rubbers for mounting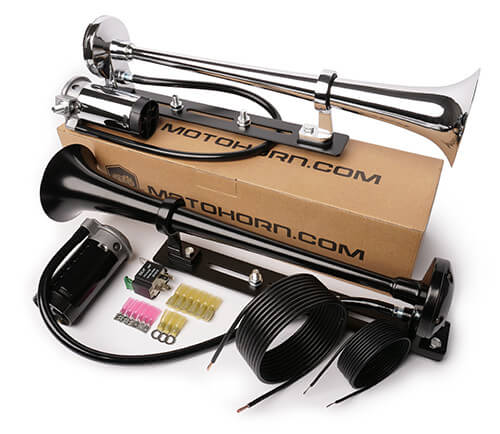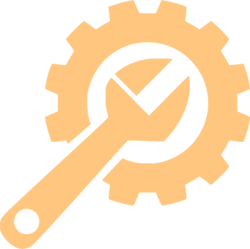 MotoHorn works on any vehicle that has a 12V battery

Follow this user manual.
Power off your vehicle before the installation.
Do not install MotoHorn directly to the stock horn wires, use 12 AWG wire.
Wire connectors are heat shrinkable, do not use open flame near your vehicle.
The air line can be extended without any loss of performance.
Avoid hard bends on the air line to provide free air flow.
Keep the compressor away from parts that produce a lot of heat.
TIP: Keep your old horn connected to its wires when wiring MotoHorn. This way both horns activate at once for the best multi-tone effects.
If you follow the next steps, no mechanical or electrical knowledge is required


MotoHorn trumpet can be unscrewed from its base, tighten it securely.
Use the provided mounting plate for easier installation.
We recommend checking our vehicle page review section for different mounting solutions. The most common mounting spots are the following: in the engine bay, behind the bumpers, behind the front grille.
You can attach the trumpet to the plate and use its center holes to install it on your vehicle. We also provide the bolts and vibration damping rubbers that you can use.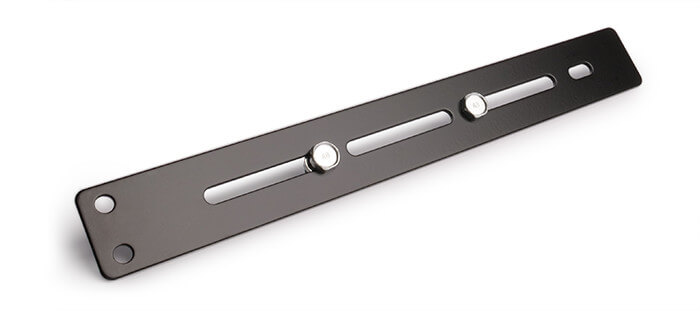 The compressor has a small bolting edge and can be bolted down to any available bolt. You can mount it close to the trumpet or extend the air line if necessary.

12 AWG WIRE IS THICKER WIRE
18 AWG WIRE IS THINNER WIRE
Crimp the connectors tightly and use a heat gun or a lighter to shrink them around the wire. Don't use open flame near your vehicle.
If you wish to install multiple horns, then simply repeat the same wiring steps again and use a separate relay.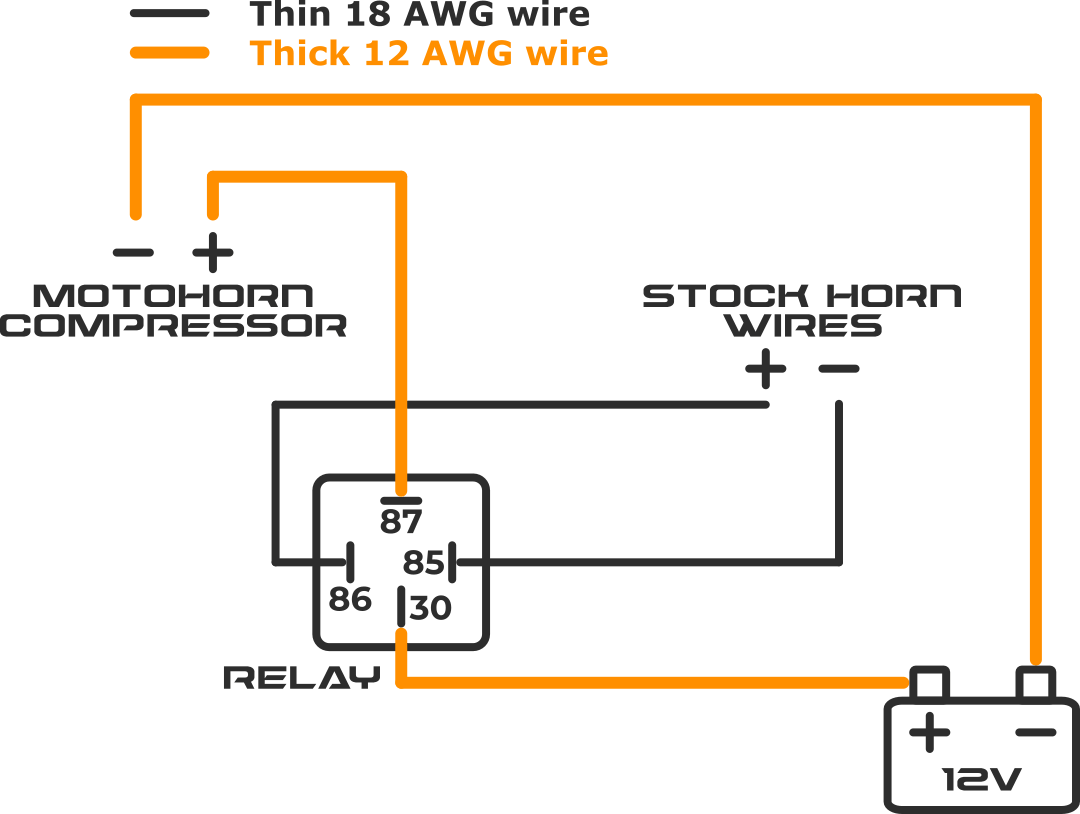 We recommend keeping the relay closer to the battery and in a dry area. Relay pins have numbers.
Use red connectors and 18 AWG wire:
Connect pin 85 and 86 to your stock horn wires.
The positive and negative can be switched up on these pins.

The relay has a green 30A built-in fuse, make sure it is seated properly.

Your relay is now operational.
Use yellow connectors and 12 AWG wire:
Connect pin 30 to your battery positive.
Connect pin 87 to your compressor positive.
Connect compressor negative to the battery negative.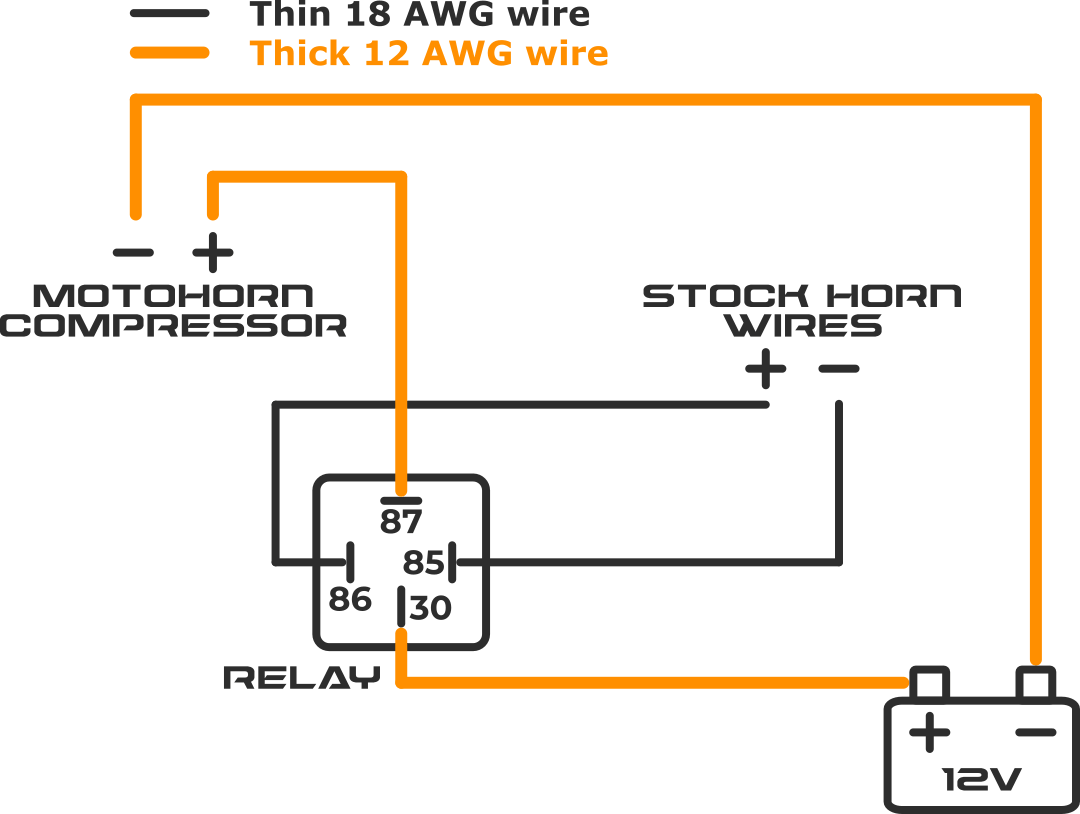 If you wish to toggle MotoHorn in or out of your stock horn button, a separate toggle switch can be added. Some pickup trucks also have auxiliary upfitter switches that can be used.
You would need to add this switch on one of the wires that goes from your stock horn to MotoHorn relay.
Use 18 to 22 AWG wire:
Connect your switch to stock horn wire.
Connect pin 85 or 86 to your new switch.
Both negative or positive side can be used, it simply cuts out one of those sides, making the relay and MotoHorn active only when desired.
Congratulations! Your MotoHorn is ready to use!