400 Hz horn
500 Hz horn
User manual
Mounting brackets (2 layers)
Y-split wire connectors
Bolts and nuts for mounting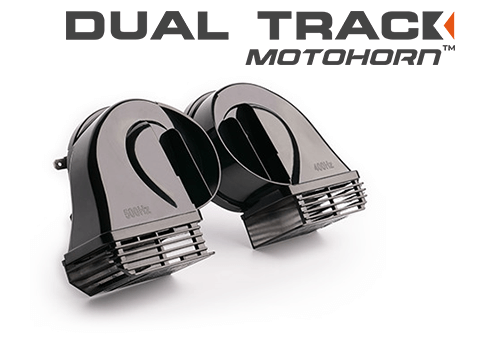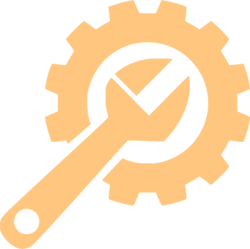 Dual Track works on any vehicle that has a 12V battery

Follow this user manual.
Power off your motorcycle before the installation.
Keep the horns away from parts that produce a lot of heat.
Follow STEP 2 for plug-and-play connection.
Follow STEP 3 for new 16 AWG wire connection.
TIP: Install Dual Track under the stock horn button and also keep your old horn for triple tones.
If you follow the next steps, no mechanical or electrical knowledge is required


Dual Track brackets can be rotated 360 degrees and are double layered.
Split brackets into 2 or 4 separate brackets for secure mounting.
You can install both 400/500 Hz horns together or separately to any available bolt. The horn center bolt can be also used for mounting.
Front frame bar area.
Direct stock horn replacement.
Behind the HD cowbell covers.
Next to the stock horn, using its bolt.
Separately to any bolt, eg. fuel tank bolts.
Rear end of the motorcycle — common on sport bikes.

In most cases, Dual Track will perform well with just stock wiring using Y-split wires. However, we recommend following STEP 3:
If you want guaranteed peak loudness.
If you get only 1 honk, or no honks at all.
If you want to keep the stock horn for triple tones.
Some additional 16 AWG wire might be required if you wish to extend Dual Track wires.
Use the Y-split wire connectors provided:
Connect Y-wire from one stock horn wire to both dual horns.
Repeat this with the second stock wire.
Positive and negative terminals are not marked. Dual Track works both ways.
Congratulations! Your Dual Track is ready to use!


UPGRADED WIRING (OPTIONAL)
We recommend this wiring method for peak performance. You will need:
Some 16 AWG wire.
Some thinner 18-22 AWG wire.
A 4 or 5 pin 12V relay switch, rated between 10 and 40 amperes.
Some crimp spade terminal connectors for those wires, relay, and horn pins.
(Optional) 20A inline fuse.
You can get these parts from any store that sells automotive electrical parts, such as fuses and different wire gauges.
16 AWG WIRE IS THICKER WIRE
18-22 AWG WIRE IS THINNER WIRE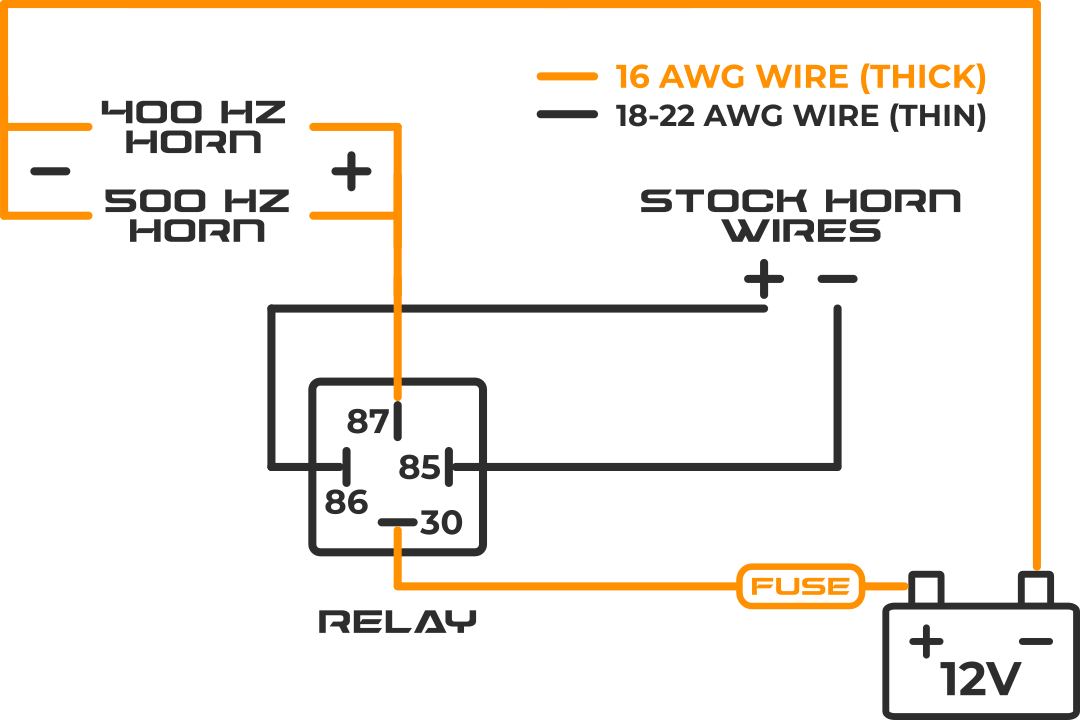 We recommend keeping the relay closer to the battery. For example: underneath the saddle. Your relay pins have numbers.
Use 18 to 22 AWG wire:
Connect pin 85 and 86 to your stock horn wires.
The positive and negative can be switched up on these pins. Your relay is now operational.
Positive and negative terminals on the 400 and 500 Hz horns are not marked, you can connect them both ways.
Use 16 AWG wire:
Connect pin 30 to your battery positive. Add 20A inline fuse on this wire.
Connect pin 87 to both dual horns, using 1 pin on each horn.
Connect remaining Dual Track pins (2) to the battery negative.
If your relay has 5 pins, the pin 87a can remain unused.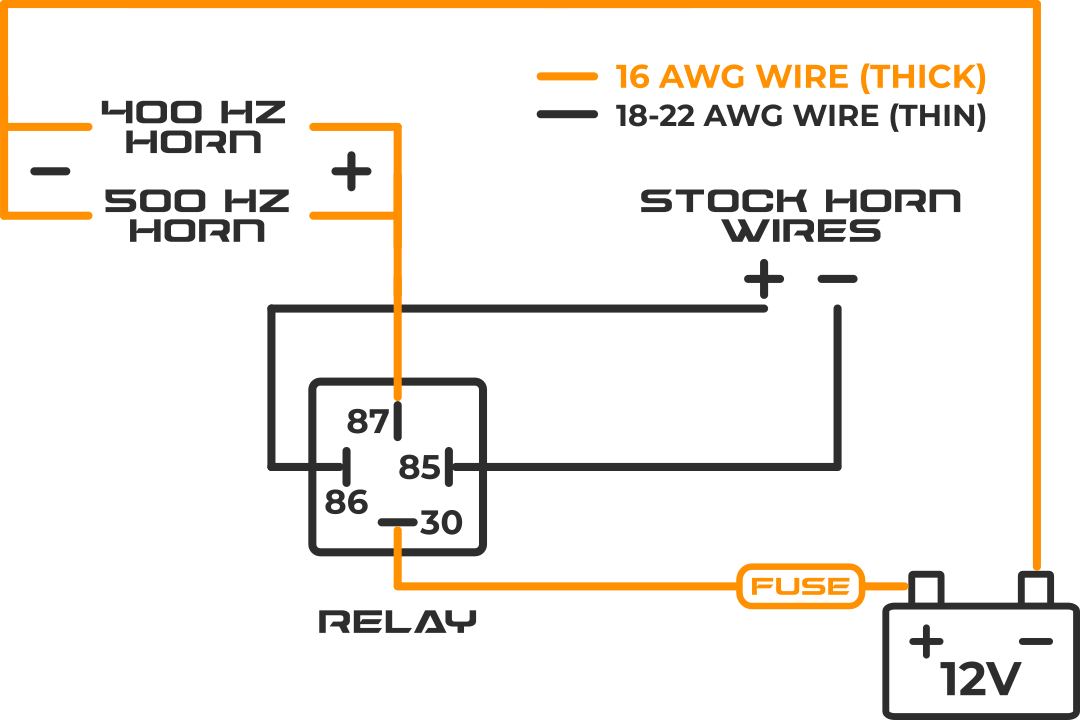 Congratulations! Your Dual Track is ready to use!